Terri and George booked our Scandinavian Capitals and Fjords tour and travelled with train and overnight ferry from Bergen via Oslo and Copenhagen to Stockholm in June 2019. They had a delightful tour and we are happy to share their travel story below:
First stop Bergen
"We spent a happy year planning and researching for our trip, but still encountered many delightful surprises along the way!
Our first stop in Bergen, Norway led us to Troldhaugen, the home of one of Norway's most distinguished artists, the composer and pianist Edvard Grieg. Edward Grieg was born in Bergen in 1843 and is the Norwegian composer who has gained most international fame.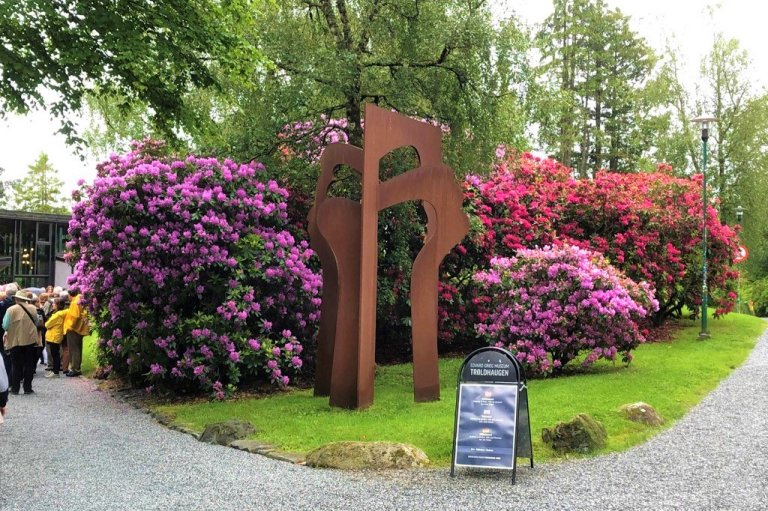 The highlight of the visit was a lunchtime piano concert in the concert hall Troldsalen, by guest artist Jens Harald Bratlie. The museum offers daily lunchtime concerts with Edvard Grieg's piano music from May 1 to October 13.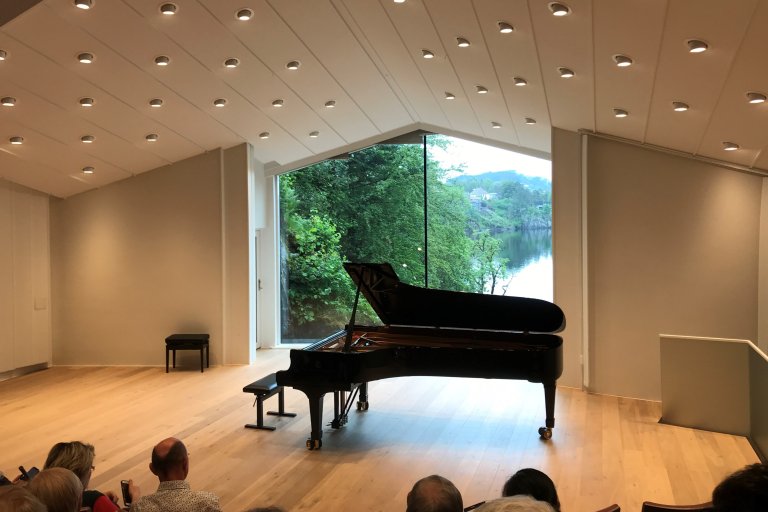 The concert hall is nestled into the side of a hill overlooking the lake and features a grass roof.
Discovering the streets of Oslo
In Oslo we spent a lovely afternoon exploring the Akerselva River, starting at Beierbrua Falls and working our way downriver to Vaterlandsparken.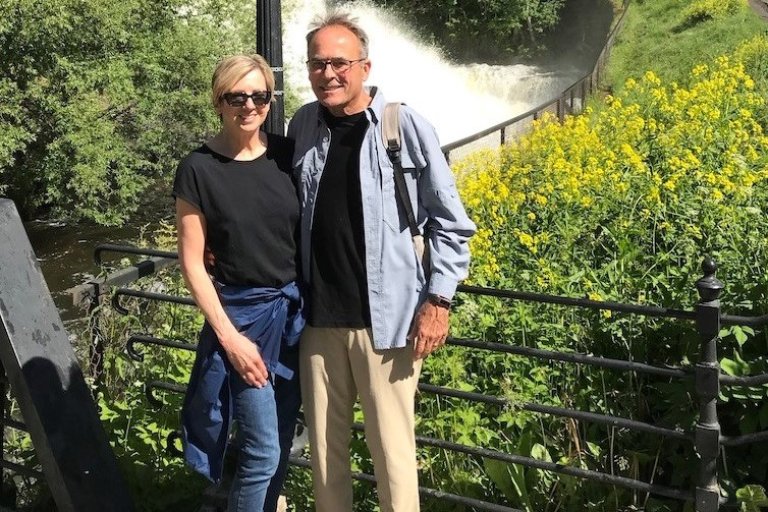 "Fabulous coffee and creative street art"
Along the way, we had coffee at Tim Wendelboe's café and discovered Ingens Gate, a street in Grünerløkka dedicated to some of the most creative street art we'd ever seen.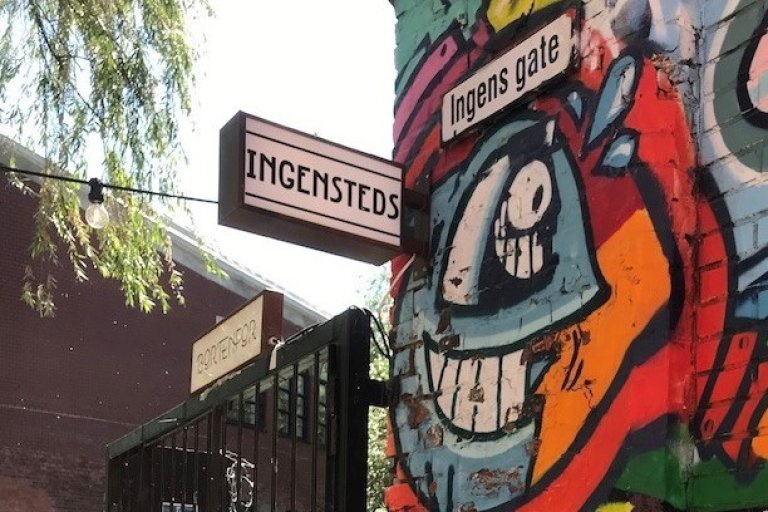 Enjoying art and great engineering in Copenhagen
Our first stop in Copenhagen was the splendid City Hall building, where we found the Jens Olsen's World Clock, which is as much of a work of art as it is a magnificent achievement in engineering.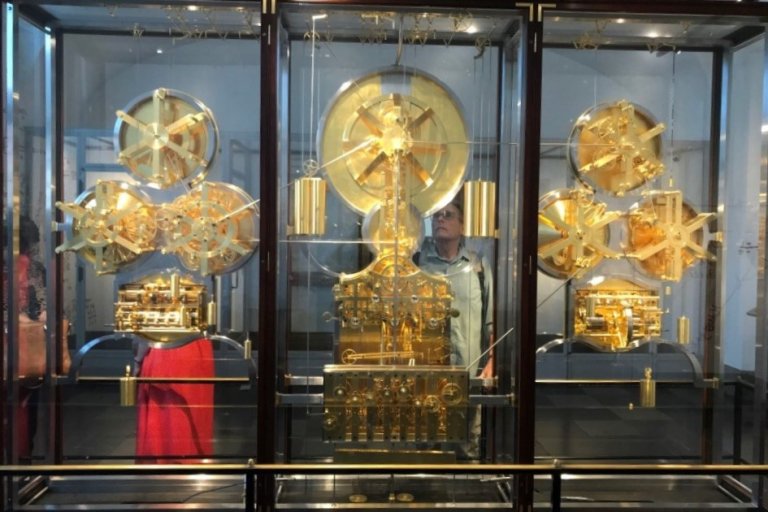 Later in the day, we visited Christiansborg Palace, the seat of the Danish Parliament, Supreme Court and the Prime Minister's Office. The guidebooks had not adequately prepared us for the beauty and elegance we found in the Royal Reception Rooms.
And to close out a day of extensive walking, we happened upon a pedicab, which turned out to be a relaxing and scenic way to return to our hotel!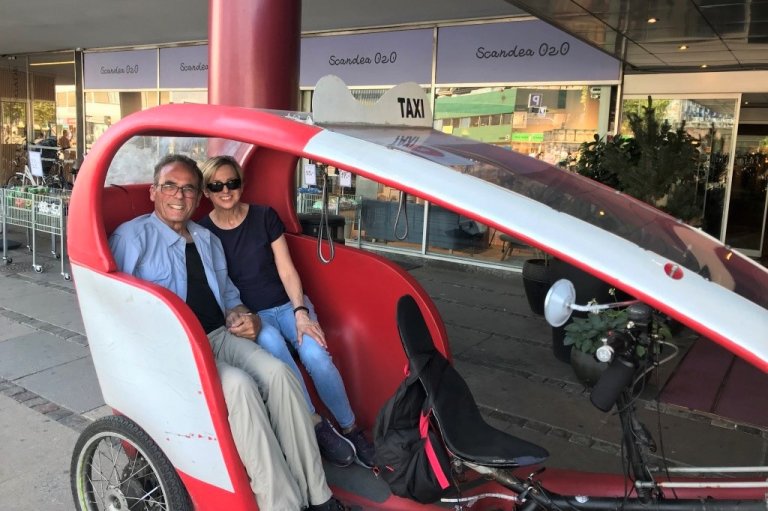 Celebrating Midsummer in Stockholm
By happy coincidence, we found ourselves in Stockholm for the celebration of Midsummer's Eve and joined in the festivities at Skansen.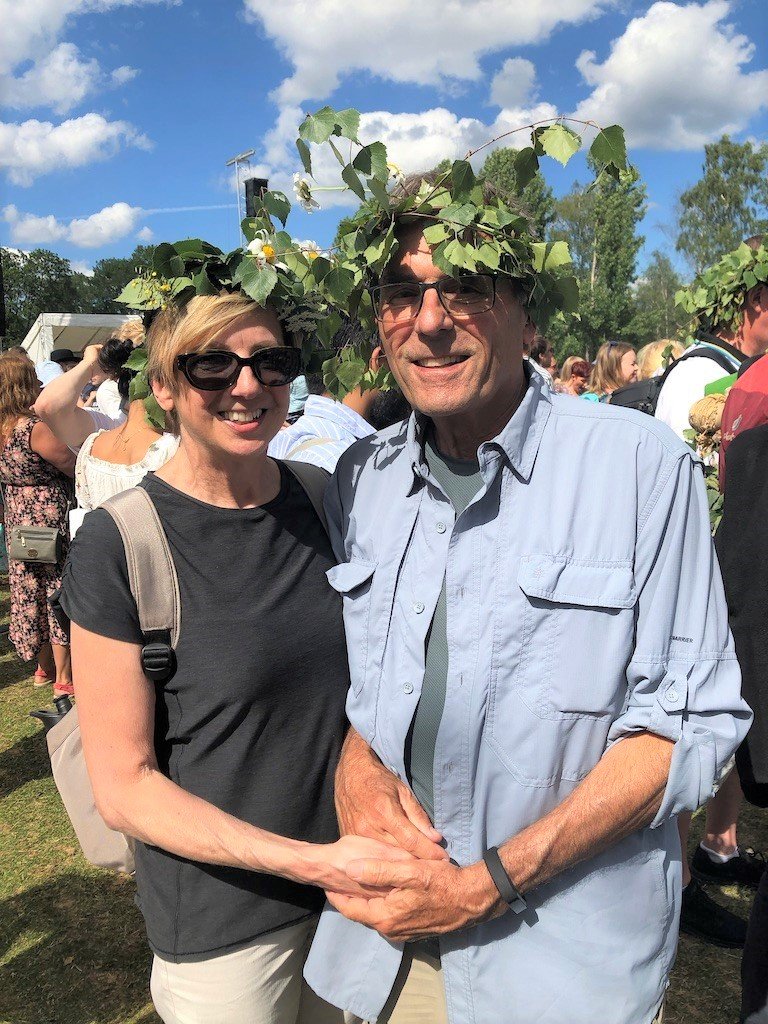 Our flower-decorated wreathes could not match the craftsmanship of the wreathes we saw around us, but we wore them happily and proudly! And despite not knowing the songs and dances, we were warmly invited to participate in the dancing around the Midsummer pole! It was such a privilege to share this special day with our Swedish hosts.
But wherever we were on this trip, we absolutely loved the long mellow evenings. And thanks to the delightful blankets and furs we found at outdoor venues, we were wrapped in coziness no matter the hour or the temperature, and could bask outdoors, long after sunset!"
By Terri Koch / edited by Josefine Lorange / Nov 08 2021