1. Enjoy the views from the Tower of Christiansborg Palace
If you want a breathtaking view of Copenhagen, look no further than the Tårnet (Tower in Danish) of Christianborg Palace! This towering landmark is conveniently located right in the heart of the city. With a whopping height of 106 meters, the tower is the tallest tower in Copenhagen, and it offers sweeping panoramic views of the entire city. While up there, why not treat yourself to a meal at the well-known restaurant at the top of the tower? You'll be able to dine while taking in some of the most magnificent views of Copenhagen. If you're a fan of Danish TV, you might be interested to know that the Tower is part of the Christiansborg Palace, also known as Borgen. This impressive palace is home to the Danish Parliament and the setting for the famous Danish TV series of the same name.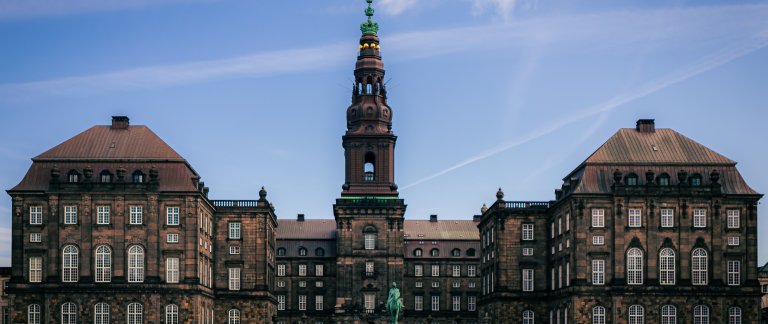 2. Visit Amager Beach Park
If you're visiting Copenhagen, you might not immediately think of heading to the beach - but trust us, you won't want to miss Amager Strandpark! This gorgeous beach park, located just a stone's throw from the city centre, is the perfect place to work out or enjoy water sports, especially during the sunny summer months. Amager Strandpark it's not your typical beach. This artificial island features a stunning lagoon with sand dunes, a beautiful sandy beach, and a picturesque promenade that's perfect for a stroll along the water's edge. Whether you're looking to catch some rays, get active with beach volleyball or windsurfing, or take in stunning views, Amager Strandpark is the place to be during the long summer days. It's no wonder it's one of the most popular destinations in Copenhagen for locals and tourists alike.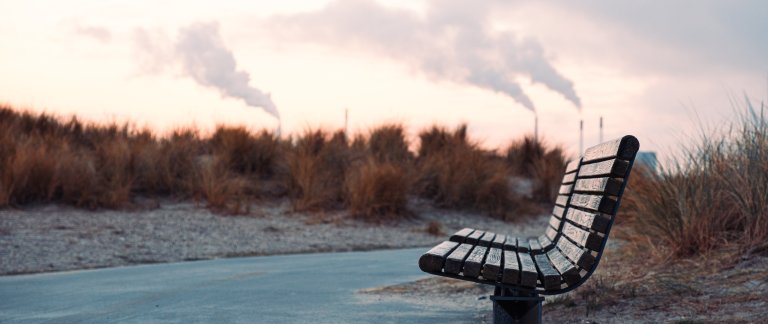 3. Explore Nyhavn
No visit to Copenhagen is complete without a stroll along the iconic Nyhavn (New Harbour). Located right in the heart of the city, this picturesque waterfront area boasts a row of charming, brightly-coloured houses that have been transformed into cafes, bars, and restaurants. While Nyhavn is a bustling hub of activity and entertainment today, it has a rich history as a commercial port. The canal that runs through Nyhavn stretches from Kongens Nytorv to the Royal Danish Playhouse, making it the perfect spot for a leisurely waterside walk. One of the most famous Danes of all time, the beloved author Hans Christian Andersen, used to call Nyhavn home. And with its undeniable charm and beauty, it's no wonder why so many people flock to Nyhavn to snap a postcard-perfect picture of Copenhagen.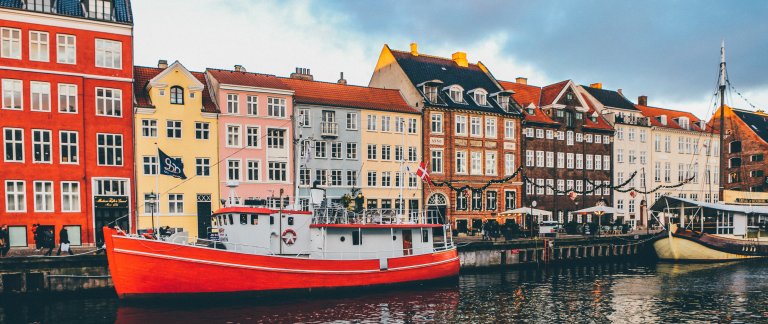 4. Stroll through the Black Diamond Library
Nestled right in the heart of Copenhagen, you'll discover the breathtaking Royal Danish Library - also known as The Black Diamond. This stunning modern extension to the Royal Danish Library is a true architectural marvel, thanks to its unique and striking appearance. But The Black Diamond isn't just a pretty face - it's also a hub of activity and culture. In addition to being a world-class library, the building hosts various events, concerts, and exhibitions throughout the year, making it a must-visit destination for anyone looking to experience Copenhagen's vibrant cultural scene. With its perfect combination of modern and historic elements, The Black Diamond is a true gem that will captivate visitors of all ages and interests.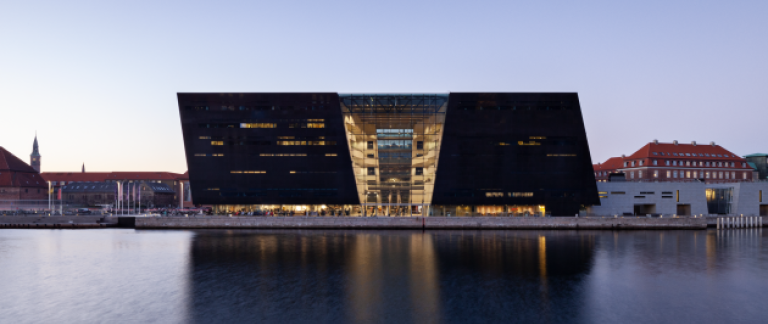 5. Find the Little Mermaid
The world-famous sculpture of "The Little Mermaid" is located in the city's charming harbour. This iconic statue was inspired by the beloved fairy tales of Danish writer Hans Christian Andersen and has become a symbol of Danish culture and history. Although the sculpture may be small, its impact is anything but. Visitors from all over the world flock to the harbour to catch a glimpse of this enchanting work of art and to pay homage to the rich cultural heritage of Denmark. To truly experience the magic of "The Little Mermaid", we recommend taking a stroll along the harbour from the city centre. As you make your way towards the statue, you'll be treated to stunning views of the water and the city skyline, making for a truly unforgettable experience.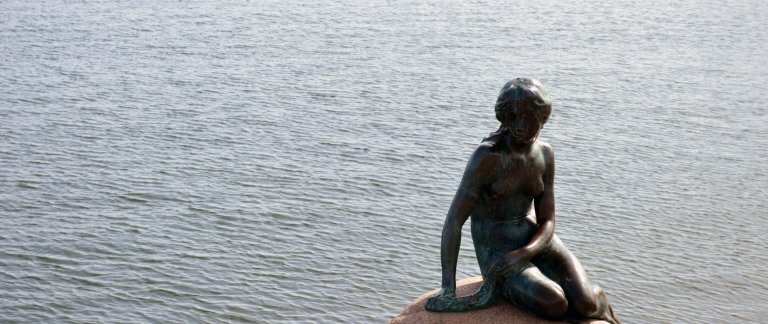 6. Visit the Freetown Christiania
Freetown of Christiania is located on an island in the heart of Christianshavn. This unique community is known for its bohemian vibe, laid-back atmosphere, and vibrant arts scene. While Christiania may be considered controversial by some, it remains a fascinating and vibrant part of the city that is well worth exploring. Here, you'll find a wealth of shops, bars, and restaurants, as well as a thriving arts and music scene that will delight visitors of all ages and interests. Although Christiania may not be the safest part of town, its quirky and colourful atmosphere is truly one-of-a-kind. We do recommend going there with a Guided Tour. So whether you're a lover of art and music or simply looking to experience something new and exciting, add Christiania to your Copenhagen itinerary – you won't regret it!
7. Relax in the Beautiful Parks of Copenhagen
Copenhagen is renowned for its lush greenery and stunning parks. They're the perfect place to unwind and soak up the city's natural beauty. Whether you're looking to enjoy a walk, have a picnic, or simply relax in the sunshine, there are plenty of incredible parks and gardens to explore. Some of the must-visit parks in Copenhagen include the beautiful Frederiksberg Gardens, the historic King's Garden, and the tranquil Botanical Garden. For a more active outdoor experience, head to Fælledparken, one of the city's largest public parks, where you'll find everything from sports fields and playgrounds to scenic walking paths and serene lakes. And for a truly unique and memorable experience, don't miss the chance to explore the stunning Assistens Cemetery, a peaceful oasis in the heart of the city that is home to some of Copenhagen's most famous and beloved residents.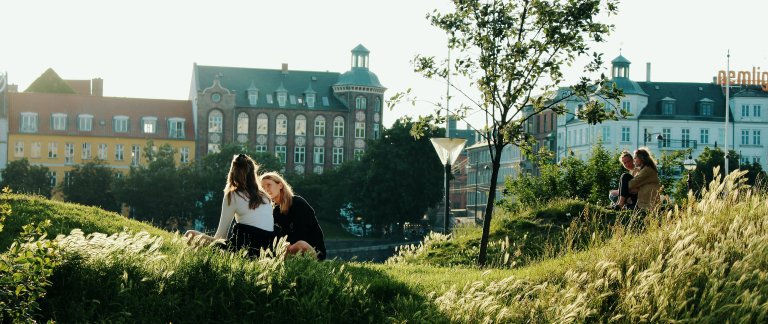 8. Disover Strøget and the Old Town
Are you looking for a shopping paradise in Copenhagen? Look no further than "Strøget" – one of Europe's longest pedestrian streets! With a total length of 1.1 km, this bustling street is packed with many shops, restaurants and bars. In the city centre, Strøget stretches from the City Hall Square to Kongens Nytorv, making it a convenient and accessible destination for visitors and locals alike. Explore this shopper's dream and experience the energy and excitement of one of Copenhagen's most iconic streets!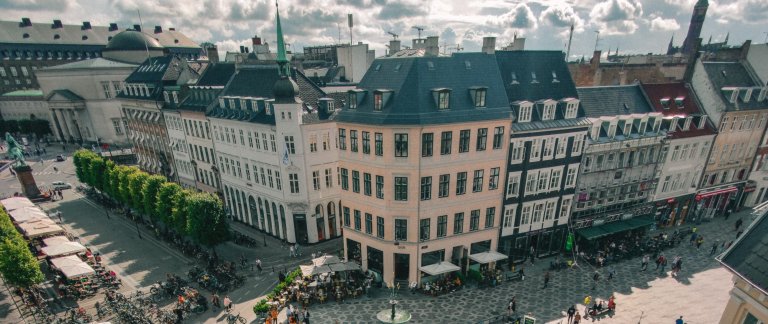 9. Go on a free walking tour
If you're looking for an immersive way to discover the city's hidden gems, why not try a free walking tour? These tours are led by local guides who know the ins and outs of the city and are eager to share their knowledge with you. The best part? The tours are based on the pay-as-you-wish model, so you can decide the value of the tour based on how much you enjoyed it. Whether you're a first-time visitor or a seasoned traveller, a walking tour is a great way to explore Copenhagen and discover its secrets. So why not join one of the many tour operators available and get ready to learn about this incredible city?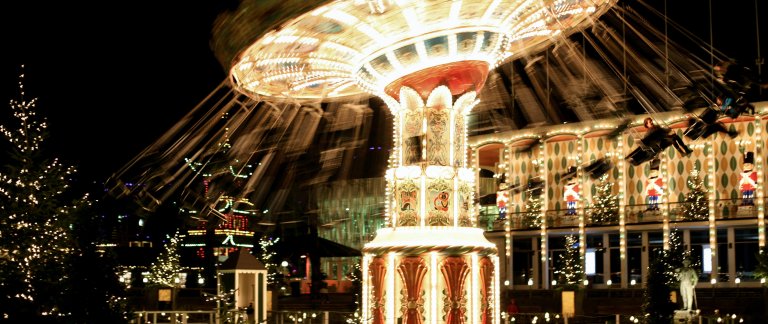 10. Visit the Museums of Copenhagen
Some of the best museums in Copenhagen offer free admission on certain days of the week. For example, you can visit the New Carlsberg Glyptotek for free on Tuesdays, the Thorvaldsens Museum on Wednesdays, and The David Collection is always free. Plus, the SMK (National Gallery of Denmark) hosts free evening events several Fridays a year. So whether you're interested in art, history, or design, take advantage of these opportunities to explore Copenhagen's museums without breaking the bank.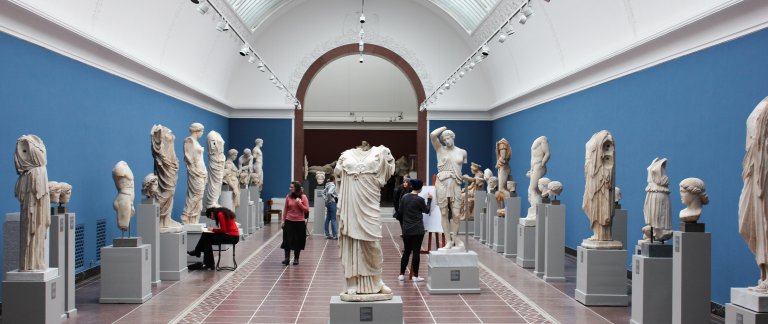 By Natacha Müller / May 26 2023