Our Journey
"Every journey begins with a single step."
- Lao-Tzu
Our first steps
Great things often start with simple ideas. Our journey starts with the story of two motivated and passionate women. They decided that the best way to share our beloved Scandinavia with others was to create flexible travel itineraries and offer tours directly to travelers from across the world. In 2007 Authentic Scandinavia was established by the owner of Haman Group, Anette Karlsson, who asked Trude Sivertsen to build up Authentic Scandinavia from scratch.
Hard work and long nights
With only one employee at that time, there was a lot to do and learn, and the challenge was that we had limited experience in offering tours online directly to the traveller. But being part of Haman Group made it all possible. Haman Group was established already in 1964 and had since then welcomed thousands of travelers to Scandinavia. This meant that we already had an established booking system and agreements in place with local partners. Trude spent every day and night creating unique travel packages, and with the help from her brother, a passionate programmer in his spare time, the small company soon saw its first website.
We're growing
The trust and startup capital Anette put into the project, and a strong will to succeed was crucial for our success to come. In November 2008, after about a year of hard work and a month after we launched the website, we sold our very first tour – a trip to Hunderfossen Snowhotel in Norway. From that point on it took off and we are now proud to have welcomed several thousands of travellers from all over the world to all over Scandinavia!
Our mission
Our biggest mission when we started Authentic Scandinavia was to make it possible for people to experience our favourite parts of Scandinavia. And that is still our mission today.
We do this by offering sustainable, high-quality, flexible tours created by locals. Professional and attentive customer service is of great importance to us and we are always keen to share our knowledge and give recommendations from a local's perspective.
A Travel Community
Authentic Scandinavia is made up of a small team of positive individuals with different backgrounds, nationalities, and skills. What we all have in common is that we are passionate travellers ourselves, and most of the tours we create are based on our personal experiences.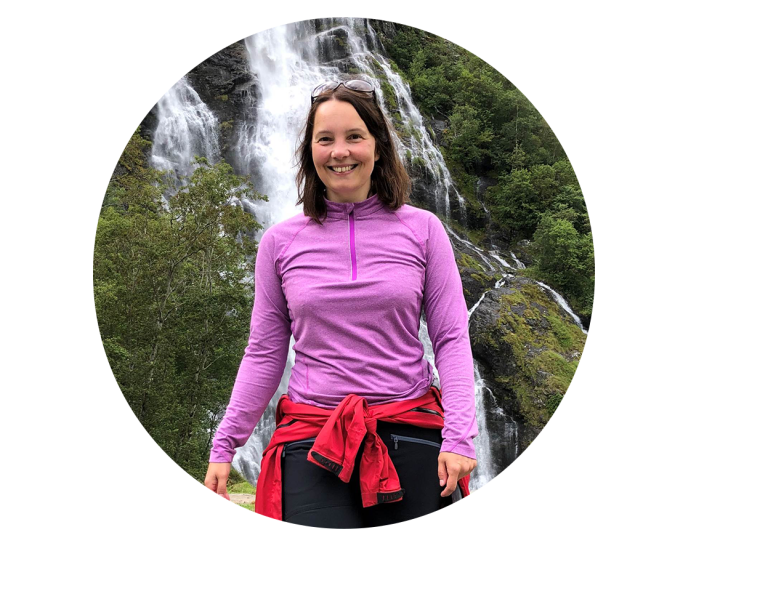 "At Authentic Scandinavia, we always strive to improve efficiency without compromising on quality and personal service. These are the values that guide us in our daily work."
- Trude Sivertsen – Director
We are a small company offering professional and personal service, but we are also big since we are part of Haman Group. Today, Haman Group has over 50 employees in offices in Oslo, Stockholm, Gothenburg, Tromso, Vaasa, and Cologne. We benefit from the shared product knowledge, joint purchasing department, and financial strength. This enables us to provide our customers with competitive prices, a high level of service, and excellent travel experiences. Together we have become one of the leaders in tourism within Scandinavia.
Nevertheless, the Haman Group cares about sustainable travel and we are committed to making it easier for you to travel responsibly and contribute positively to the local people and places you visit during your travels. Sustainability is at the heart of what we do and we are excited to have received the Travelife Partner award, bringing us one step closer to becoming certified. The award is a recognition for the long-term efforts and frontrunner position of Authentic Scandinavia regarding sustainability and Corporate Social Responsibility.
The Name
The name of our company, Authentic Scandinavia, was chosen to reflect our products and services. We want our travellers to experience the real Scandinavia by meeting its people and visit our favourite places.
Our Timeline
► 2007 - A dream becomes reality
Anette has a dream. Trude works day and night to build up Authentic Scandinavia.
► 2008 - The website is launched and we sell our first tour
With the help of her brother, Trude launches the website, and we receive our very first booking.
► 2009 - First travellers
We are so excited. Our first customers are visiting Lillehammer in Norway for a winter break.
► 2010 - First colleague and strengthened focus on winter season
We are growing, and Trude gets her first colleague Lisa, who today has returned to Authentic Scandinavia. We also decide to invest in winter tourism and create many new trips to Scandinavian winter destinations.
► 2015 - Launch of our German-language website
We expand into a new market and launch a new German-language website.
► 2018 - Launch of our newly designed website
We launch a brand-new website with improved usability and modern design.
► 2019 - We receive Tripadvisor's 'Certificate of Excellence'
We are proud to receive Tripadvisor's "Certificate of Excellence" for consistently receiving very good and excellent reviews.
► 2020
- We are working through Covid-19
As for many other businesses in the travel industry, we are affected by Covid-19. But, thanks to loyal customers and hard work, we are planning and preparing for the future.
- Launch of our sister company Authentic Europe
Our sister company Authentic Europe launches its website.
- We are awarded 'Traveller's Choice' by Tripadvisor
We are recognized as being amongst the best tourism providers in Scandinavia, based on outstanding 2019 Traveler Reviews.
► 2021
- We are working towards a certificate in sustainability
We start working on Travelife's three-stage sustainability certification programme to become Travelife Certified.
- Travellers are returning to Scandinavia
From the Summer and onwards we are excited to see the return of travellers to Scandinavia.
► 2022
- Launch of our Swedish- and Danish-language websites
This year we have welcomed our first travellers from Sweden and Denmark.
- We recived the Travelife Partner award.
The award is a recognition for the long-term efforts and frontrunner position of Authentic Scandinavia regarding sustainability and Corporate Social Responsibility.
By Authentic Scandinavia / Nov 08 2021