To travel independently through the fjords of Norway - with a group of friends, family, partner or alone, is a spectacular experience. During the summer months from June to August, travellers can observe cruise ships sailing through the narrowest fjords, buses winding along serpentine roads and trains driving over untouched nature.
Escorted groups as well as the individual travellers have one shared goal: to enjoy the beauty of the fjords in Norway. Most escorted coach tours in Norway are only offered during the summer months, which means that visitors coming in spring, autumn and winter often must travel on a self-guided tour. While traveling, as part of an escorted coach tour seems like a reasonable thing to do when exploring an unknown region, independent travel has its own advantages when it comes to gaining experiences and cultural knowledge of the destination you visit.
This summer I travelled independently through the fjords of Norway. It was an extraordinary experience, and something I would recommend everyone to do.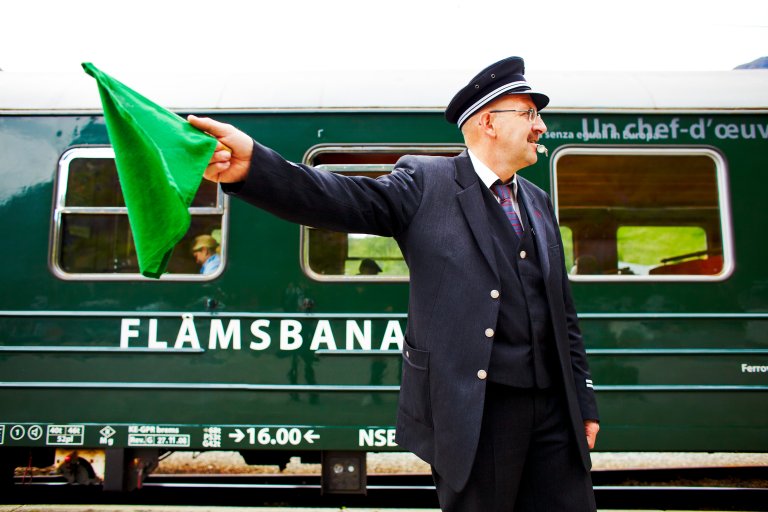 Discover the Norwegian fjords by public transport
A great way to travel through the fjord area is by public transportation, such as trains, buses and boats. The main advantage of this type of travel is that it is possible during the whole year, while each season has its own highlights. I truly enjoyed traveling with public transport as I could admire the breathtaking landscapes from the comfort of a warm seat. Travelling with public transport enables you to travel "like a local" as most of the transportation serves also as transport for inhabitants of the small fjord villages. How about meeting a local farmer on the bus who is on his way to visit his grandchildren? Beside that, you are able to observe untouched nature and visit places that are not accessible by road.
It is a great spot to stay "away from the crowds".