Stress-free vacation planning

✓ Find, combine and customise your tour
✓ Select the comfort level that suits you
✓ Add experiences and extra nights
✓ Book and prepare for your journey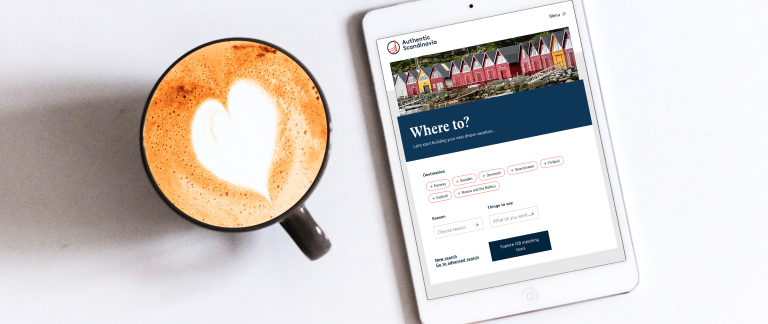 Find, combine and customize your tour
We offer a wide selection of tours to suit all types of travellers. From short trips to longer trips across the Nordic countries, Iceland, the Baltics and Russia. Find the tour perfect for your next adventure.

Our tours are designed with flexibility in mind - you can start most tours on any date you want and choose from several starting points. Thus making it convenient for travellers from all around the world to arrive at different locations in Scandinavia. In addition, our tours can easily be combined.

To give you the freedom to build your own dream vacation, our tours typically include accommodation and transportation such as buses, trains, or boats, and no flights. This way you can choose the travel date, start location and services according to your own requirements. You decide!
Select the comfort level that suits you
We offer you the possibility to choose the level of comfort you prefer for your vacation. Choose from three different tour categories – Silver, Gold, and Platinum. Accommodations could range from a standard 3-star hotel to a historic fjord hotel or a beautiful glass igloo. Finding the tour category that is right for you is part of creating your perfect vacation.

Add experiences and extra nights
It is always possible to add activities and extra nights to your tour. You can also remove overnights from your tour in order to better fit your schedule. Do you wish to include an extra destination or combine several tours? Our tours are built so that they are easy to combine.

Please call or e-mail our travel experts.

Book and prepare for your journey
Once you have completed the online booking process, our team will proceed with the reservations and get back to you with a formal confirmation within 48 hours. You can then book your flights, read through your travel documents and get ready for an experience of a lifetime!

Why book with Authentic Scandinavia?

✓ Travel created by locals
✓ Responsible travel
✓ A single point of contact
✓ 24/7 emergency phone assistance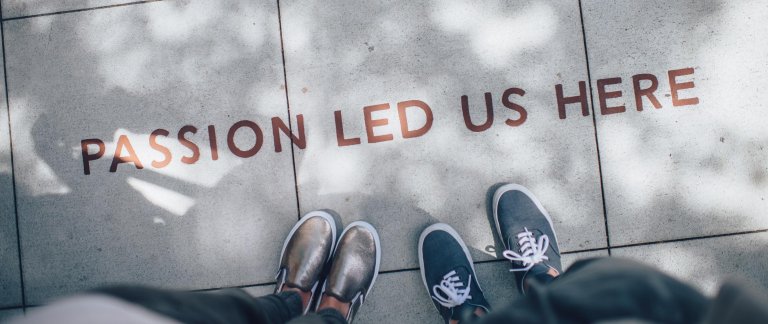 Travel created by locals
Our role as a Scandinavian tour operator is to bring together the best of our destinations. Our goal is for our customers to experience the real Scandinavia and our tours will give you an insight of the destination and its people as they are.
All our tours are created by locals who know the destinations inside out, and together we will find and create your dream vacation. With us you will always get honest advice and we will provide you with detailed information in your travel documents so you can look forward to a worry-free vacation.
Responsible Travel
With a conscientious and sustainable focus, we aspire to be Scandinavia's most reliable and innovative travel provider. We will achieve this by simultaneously working on the three P principle: People, Planet and Profit.

See our Sustainability Policy to learn more.
A single point of contact
Simply submit your booking online and we take care of everything else. If you need to make changes to your booking, we will work with you to find the best possible solution. Our dedicated travel experts are ready to assist you should you have any questions before, during or after your travels.

24/7 emergency phone assistance
Travelling to a new destination is exhilarating, but it can also be a little bit intimidating. You are going somewhere new, and don't know what things will be like there, and you might worry about what to do if something happens.

To alleviate some of these concerns, we provide detailed day-by-day travel documents, where you will find the answers to most of your questions. However, should any unforeseen situation arise while you are travelling, we are available day and night thanks to our 24/7 phone assistance.

Read more about why you should book with us.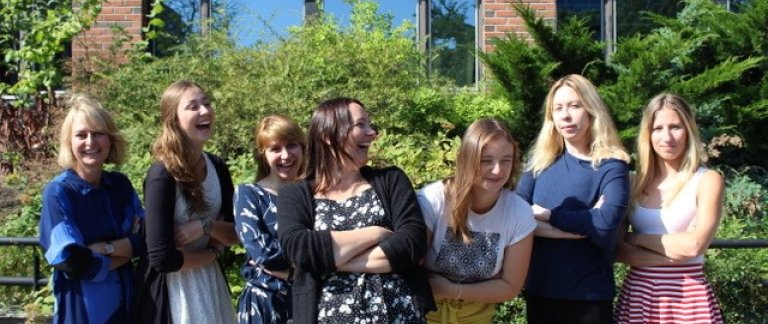 By the Authentic Scandinavia Team / Jan 21 2022