Copenhagen is a lovely Nordic metropolis with high living standards and a laid-back atmosphere. This city puts a smile on my face each time I go. These are my 8 picks you absolutely can't miss when visiting Copenhagen for the first time.
1. Tivoli Gardens
It is said that Walt Disney visited and loved the Tivoli Gardens and got so inspired that he created Disneyland after his visit. Even though I have visited the Amusement park numerous times - I still go there when I'm in Copenhagen. It is such a beautiful place and the details never stop to amaze me. My favourite ride is a real classic - the Ferris wheel 'Ballongyngen'. Tivoli is open for summer, Halloween and Christmas and is known for its themed decorations reflecting each season. I especially love to visit Tivoli for Halloween. The garden is spookily decorated with tons of pumpkins, scarecrows, and mystical characters. Make sure to try a roast pork sandwich from one of the many market stalls.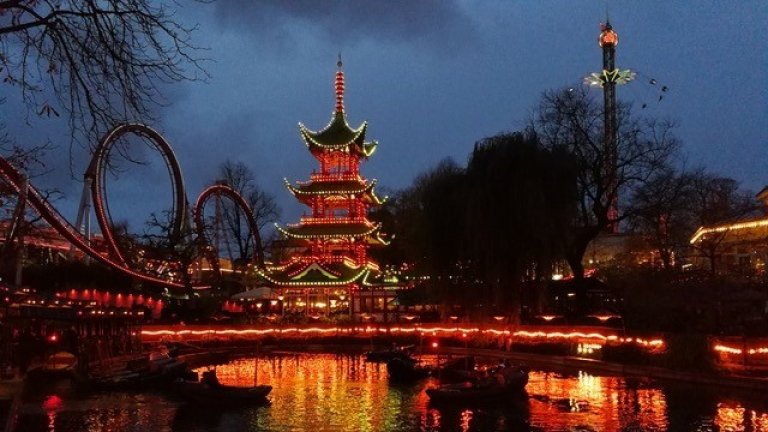 2. Nyhavn
The old harbour, Nyhavn, should be on all first-time visitors' list of things-to-see in Copenhagen. Every summer the picturesque harbour is bursting with life and you'll find locals of all ages sitting on the pier, squeezed together side by side. With its cobblestone streets, tall ships, colourful old townhouses and many restaurants and bars – Nyhavn is a great place for a stroll. If you're feeling hungry, you'll find plenty of restaurants serving traditional Danish food. A great way to learn more about Copenhagen and the history of Nyhavn is to do a canal tour departing from the harbour.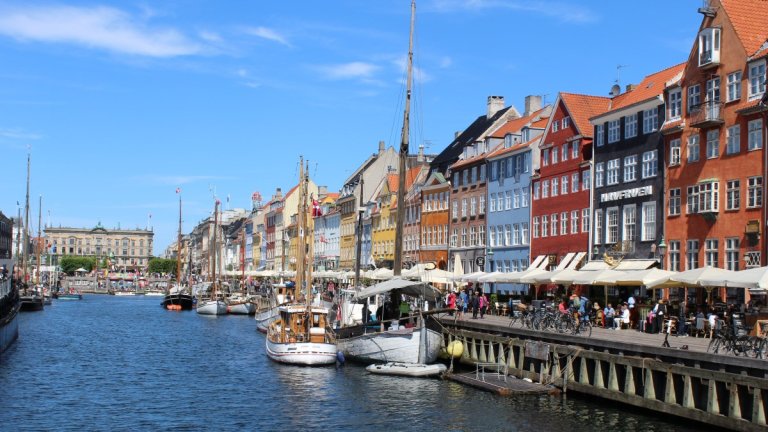 3. The Little Mermaid Statue
Being the icon and symbol of Copenhagen and Denmark - I always recommend all first-time visitors to see the statue of The Little Mermaid. The statue is inspired by Hans Christian Andersen's fairy tale and is the most famous mermaid statue in the world. Often seen as being smaller than expected, there is still something magical about her. Situated on Langeline behind the Royal Palace, The Little Mermaid sits on her rock scouting for her prince. If you wish to avoid the big crowds of photo-hungry tourists, a great tip is to pay her a visit early in the morning. She looks especially pretty during the early morning hours when the sun rises behind her.
4. Freetown Christiania
Christiania is Copenhagen's alternative neighborhood with homemade houses, galleries, venues, and organic cafés and restaurants. It is open to the public and you're welcome to explore on your own, but it is also possible to book a guided tour, run by local Christianites. You're not allowed to take photos at 'Pusher Street'. I especially like to follow the gravel path around the lake to explore the backside of Christiania. During summer another tip is to visit Christiania on a Sunday for one of the free Sunday concerts on their open-air stage.
5. The Royal Palace
The Royal Palace Amalienborg is the residence of the Danish royal family. The palace itself and the guards' changing ceremony is one of Copenhagen's top free sights. You can walk right into the beautiful courtyard to have a look at the, in total, four identical palaces. Every day at noon you can experience the changing of the guards.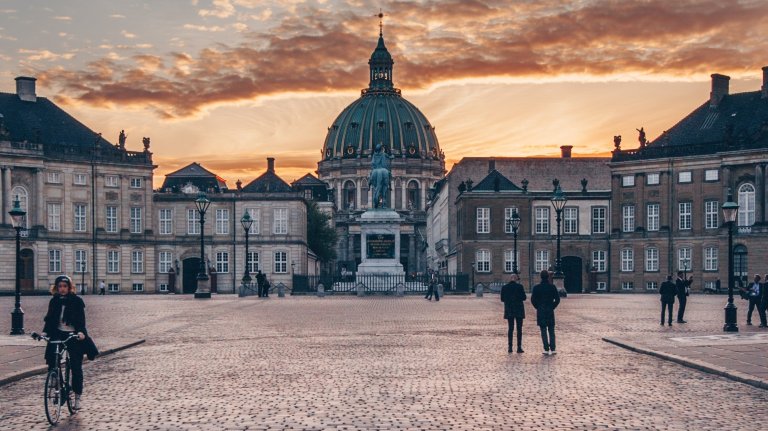 6. Refshaleøen
Refshaleøen is one of my favourite spots in Copenhagen. It was once home to one of the world's largest shipyards, but today it is a trendy and upcoming area. You'll find plenty of cafés, restaurants, and bars. My favourite spot is Reffen; an outdoor food court serving food from all over the world. You can go by bike; it is just a short bike ride (approx. 15 minutes) from central Copenhagen, take bus 9A or one of the harbour buses. The harbour bus is also a great way to see Copenhagen from the water. Don't forget to try Mikkeller's world-class beer at 'Baghaven'.